12 May

Knoxville is Among the Nation's Strongest Apartment Markets

Located about 200 miles east of Nashville along the Tennessee River, Knoxville is outperforming national trends. This small apartment market with roughly 52,600 existing units has maintained tight occupancy and stellar rent growth, despite both easing of late.

All of Knoxville's product classes recorded occupancy at or above 96%, with Class C stock taking the lead at 98.4%. Meanwhile, Class B product was 97.5% occupied, while Class A product trailed with a rate of 96%. Likewise, occupancy among Knoxville's four submarkets was tight, ranging from 96.8% in North Knoxville to a very strong 98% in Downtown/University/South Knoxville.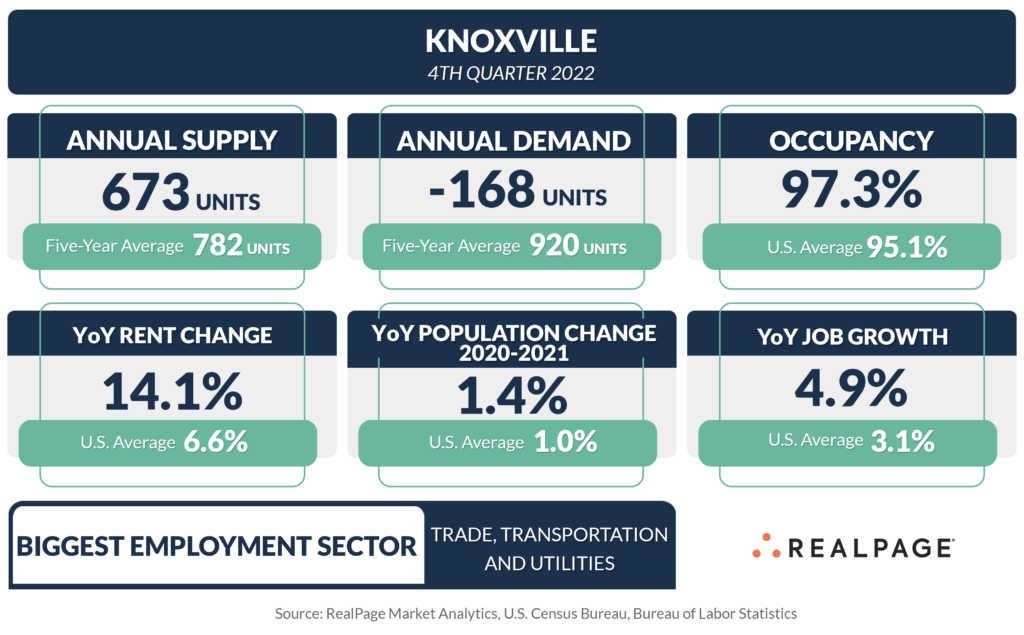 Find the full article here. By Charlotte Wheeler, March 8, 2023.